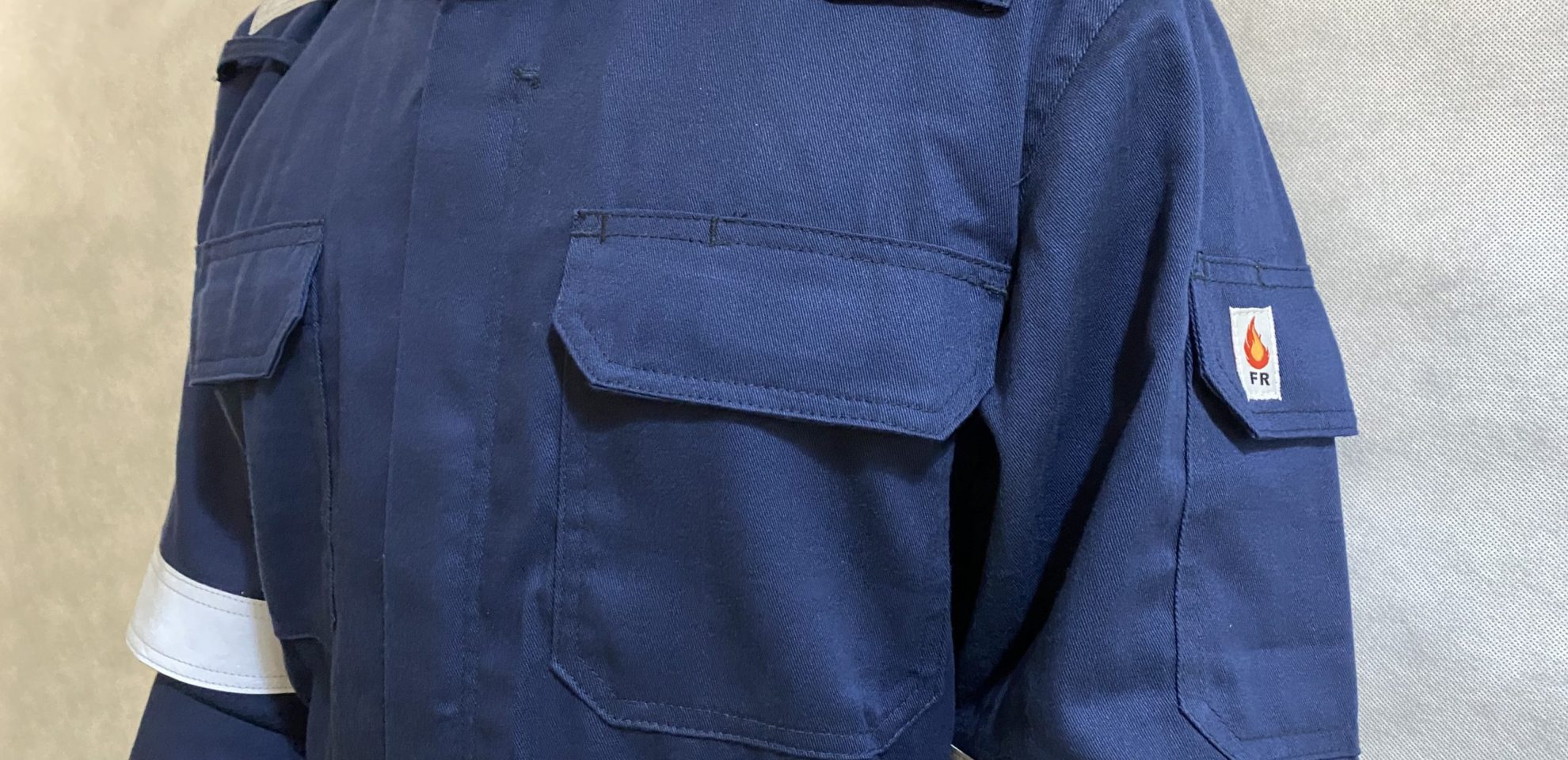 Are you required to have FR clothing for your workplace, but you are unsure what  is it and which type can protect you in the workplace? If so, you have come to the right place!
When it comes to workplace or industrial safety, the acronym "FR" represents either "Flame-Resistance" or "Fire-Retardant" clothing. Both provide the same type of protection for its user, but there is a minor difference between them:
Inherent 

Flame Resistance

 clothing uses inherently flame-resistant materials to produce. Thus, whenever the fabric catches on fire, it will self-extinguish.

Cotton Treated 

Fire

Retardant

 clothing is produced from cotton that has been chemically treated to make the fabric self-extinguish when it catches on fire (similar effect to Flame-Resistance clothing).

 
QB Tecasafe Plus FR

Quebee Flame Resistance (QFR)

Inherent Flame Resistance

Cotton Treated Fire Retardant

EN ISO 11612:2015

EN ISO 11611:2015

EN1149-5:2008

Comfort of cotton garments

Good for 50 wash and longer

Orange, navy blue and many others (upon request)
* Coolderm™ Technology offers enhanced moisture management to promote body temperature regulation and breathability
What types of protection does FR clothing provide?
FR clothing protects you from getting higher level of burned injury when a hazardous situation does occur; like flash fire or electric arc flash. They are less likely to catch fire when exposed to flames or combustibles, and if it does, they will self-extinguish. Another protection that FR clothing provides is that it acts as a barrier to slow down heat transfer through the garment and insulates the body against the heat source when an incident occurs.
One very common question:" Is Flame-resistance equal to fireproof?" Although it may seem likely, the answer is NO; flame resistance does not equally mean fireproof. Most FR clothing will still catch fire and transfer heat in extreme situations. However, still, it will self-extinguish within a short period, reducing the severity of potential injuries to the users. For demonstration, please see the video below.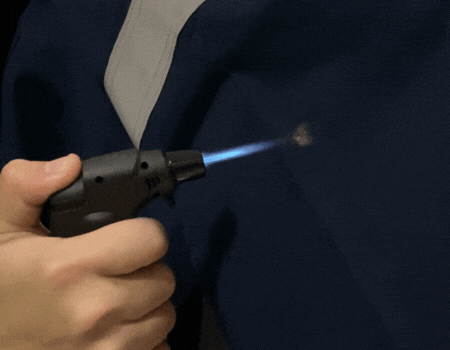 Which FR clothing is suitable for my workplace?
To ensure that you have the right FR clothing to protect yourself at the workplace and prepare you on how to maintain the quality, we have prepared some questions with answers to ask yourself:
In most cases, companies will provide you with the list of products you need to purchase, including any particular fabrics required. If you're not being provided with the requirements, you are recommended to do research based on your industries or talk to someone experienced in the field. 
It is recommended to have a slightly looser fit for FR clothing to add a layer of air between you and the FR clothing. This adds extra insulation against the heat or flame you're exposed to. Skin-tight FR clothing is not recommended since the heat or flame will land almost directly on your skin. Subsequently, very loose fit or baggy FR clothes are also not recommended since they may get stuck to surrounding objects or even rip the fabrics; thus making you more vulnerable to other hazards.
Let's start with: do not bleach FR clothing under any circumstances. If you wash your FR clothing with bleach, you will degrade the fabric and reduce the protection it offers. You should also avoid hydrogen peroxide when washing FR clothing.
When it comes to maintaining it, it is important to learn about its fabric materials. Cotton-treated flame retardant clothing usually has a wash count due to the fabric's chemical treatment, giving it a certain lifespan. For inherent flame resistance clothing, it doesn't have a wash count due to the materials of the fabric.
For example, our Quebee Flame Resistance (QFR) uses FR Cotton Treated materials that can last up to 50 wash. Meanwhile, our QB Tecasafe Plus FR uses inherent flame-resistant materials so it won't wash out. But it would be best if you also kept in mind, no matter what the materials are, once the FR Clothing has worn off and is beyond repair (meaning it has holes that can't be patched up), you must replace it immediately.
When in doubt, always check the garment tag for laundering instructions. It's important that you follow the instructions carefully to ensure the quality of your FR clothing.
Conclusion
In summary, having FR clothing as part of your personal protective equipment is very important, especially when your workplace has fire-related hazards. They help to reduce the severity of potential injuries to the users and provide extra crucial seconds to escape the flash fire. They aren't fireproof, but FR clothing is specially designed, so they are less likely to catch fire and break open even when they do.
Although inherent flame resistance and treated fire retardant clothing can protect you from fire-related hazards, you will still need to evaluate how much you are willing to invest in your FR clothing. For example, treated flame retardant clothing can be an affordable option, but they have a shorter lifespan than inherent Flame resistance clothing, whereas inherent Flame-resistance clothing is more expensive but last significantly longer under normal circumstances.
It can be tough when choosing the right FR for you and your colleagues, so if you are ever in doubt, feel right to reach out to one of our specialists, and we will help you evaluate all the factors and provide you with the best recommendation!